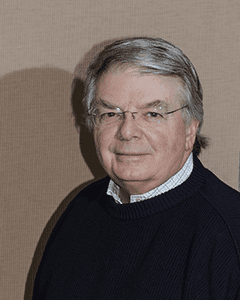 Dr. Everett W. Barnes, Jr. began his career in education in 1965 as a high school history and geography teacher in a rural, high-poverty school district in New Hampshire. He later became an elementary school principal and in 1970 he joined the Bureau of Educational Research and Testing Center (BERTC) at the University of New Hampshire (UNH). While at BERTC, Dr. Barnes was responsible for the administration and management of the New Hampshire State Assessment Program and served as the lead evaluator for Elementary and Secondary Education Act (ESEA) programs in innovative education, bilingual education, cross-district collaborative services, team teaching, individualized instruction, and career education. While at UNH, Dr. Barnes earned his Master of Arts degree in Education Administration while teaching courses in educational psychology, test interpretation, and grant writing.
Dr. Barnes earned his Ed.D. from the University of Massachusetts at Amherst and joined RMC Research Corporation, Washington, DC, in 1973. Dr. Barnes continued to serve as Project Director for state and local evaluation, development, and training contracts focused on elementary and secondary education instruction, innovation, professional development, and restructuring for students in poverty, students with disabilities, limited English proficient students, incarcerated youth, students in career and vocational education programs, and Native American students.
In 1974 Dr. Barnes became the Project Director for the New England Title I Technical Assistance (TAC) Center, providing consultative and technical assistance to states, districts, and schools in implementing the first ESEA Title I Accountability and Evaluation Reporting System. Since 1974, Dr. Barnes has served continuously as the Project Director or Co-Director of federal ESEA Title I technical assistance centers that assist states and districts with the implementation of policies, programs, and regulations associated with ESEA. Dr. Barnes has also served as the Project Director for the National Diffusion Network, disseminating promising/proven practices; the Western Bilingual Evaluation Assistance Center; and the National Reading Technical Assistance Center.
Areas of expertise:
Leadership, Professional Learning