The Region 7 Comprehensive Center has compiled the following resources for educational organizations and families related to responding to the COVID-19 pandemic. The resources included are focused both on ensuring the safety and health of educators, students and their families and providing for the continuity of learning for students during this time of school closures. Additional resources will be added as they become available, including information and recommendations on re-opening schools and addressing the academic needs of students; the social and emotional needs of students, faculty and staff members, and family members; and the long-term issues related to preventing the disruption of learning in future national, regional, and local emergencies.
Organization Level
Content Area
Grade Level
Topic Areas
Newsletter[yikes-mailchimp form="3″]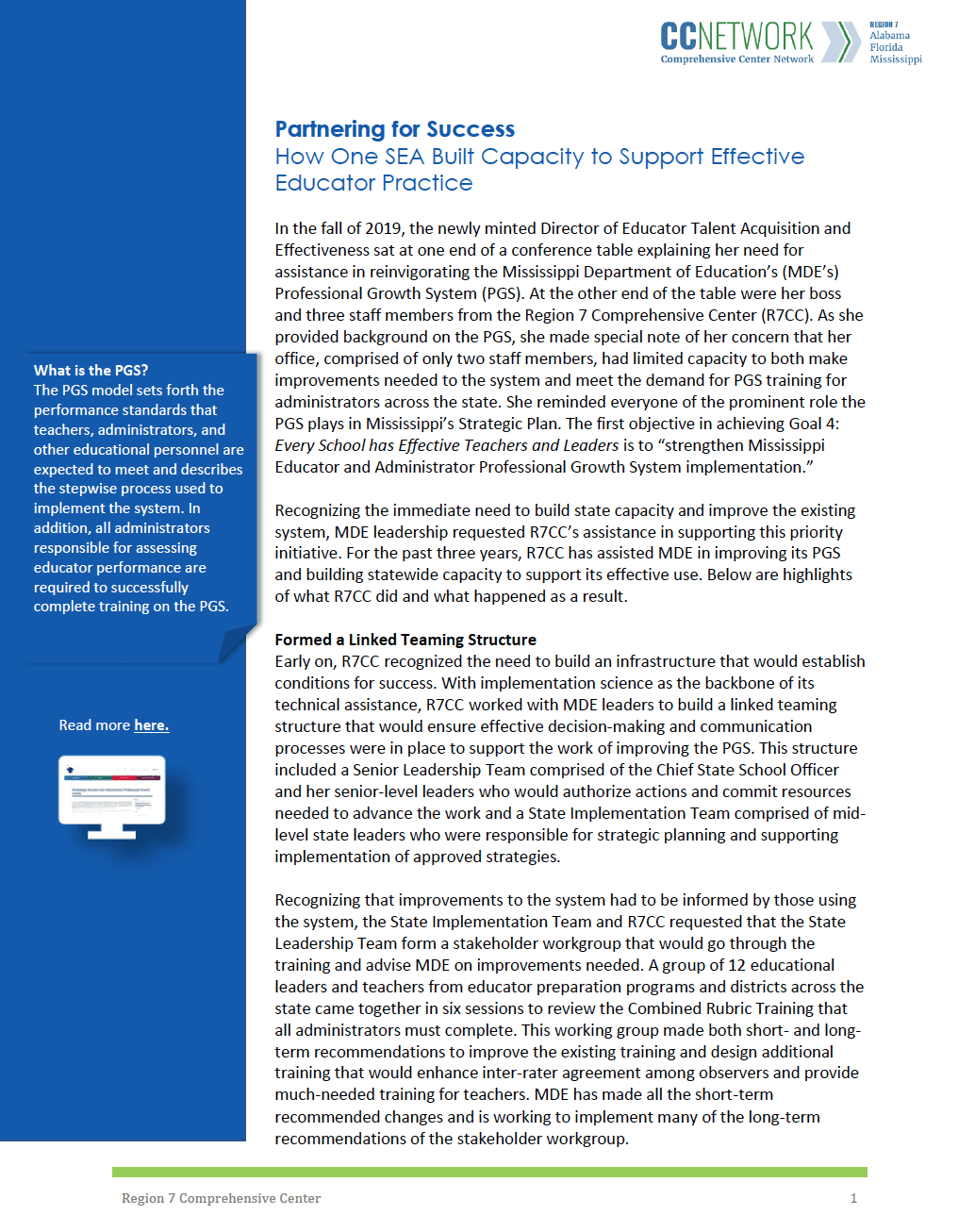 This "impact story" details how the Region 7 Comprehensive Center supported the Mississippi Department of Education in improving its Professional Growth System and building statewide capacity to support its effective use. ...