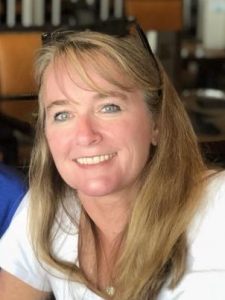 Melinda Mollette, Ph.D., serves as a Research Associate for the Region 7 Comprehensive Center. She has more than 15 years of experience leading program evaluations and research projects for districts and non-profits across the southeast. She has experience providing technical assistance to education leaders related to logic models, evaluation design, and the development of proposals for state and federal funding. She is also a certified reviewer for the What Works Clearinghouse at the Institute for Education Sciences.
For more than 18 years, Dr. Mollette served K–12 students in Georgia through roles at the school, district, regional, and state education agency levels. These roles included serving as a school counselor at elementary and high schools, an Assessment Specialist at the Georgia Department of Education, and a researcher for a regional education service agency and Gwinnett County Public Schools. She has also served as a Senior Research Associate with The Friday Institute at North Carolina State University, as well as a researcher with the Southern Regional Education Board. Dr. Mollette spent the first two years of her career as a school counselor at Crystal Lake Elementary in Stuart, Florida.
Ph.D. in Educational Psychology from Georgia State University; M.Ed. in School Counseling from Florida Atlantic University; B.S. in Psychology from Florida State University. Educational Leadership certification from the University of Georgia.
Teacher and leader quality, evaluation of professional development, education research and evaluation, development of grant proposals, college and career readiness programs.