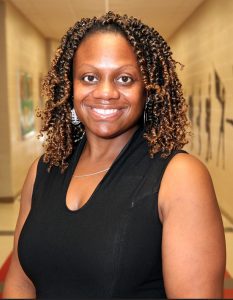 Teresha Jones, Ed.D, serves as the principal of Central High School in Tuscaloosa, Alabama. Throughout her 17 years of experience in education, she has served as a basketball coach, a middle and high school English teacher, a college English instructor, a curriculum specialist, and an assistant principal before serving as Instructional Leader at her alma mater. Dr. Jones was a presenter at the 2022 Model Schools Conference. Central High School received the designation of being a Model School by The International Center for Leadership in Education (ICLE) for being a Turnaround School.
Dr. Jones holds four degrees from the University of Alabama in Tuscaloosa. She earned her bachelor's degree in English with a minor in Human Development (2003), a master's degree in Secondary Education Language Arts (2005), an Educational Specialist Degree in Secondary Education Language Arts (2008), and her Doctor of Education in Curriculum and Instruction (2011). She completed her certification in Educational Leadership in 2015.
Dr. Jones has a passion for all children and credits her enthusiasm to serve in this capacity as part of her calling. She is the proud mother of three beautiful daughters: Aerial, Angela, and Adalyn.